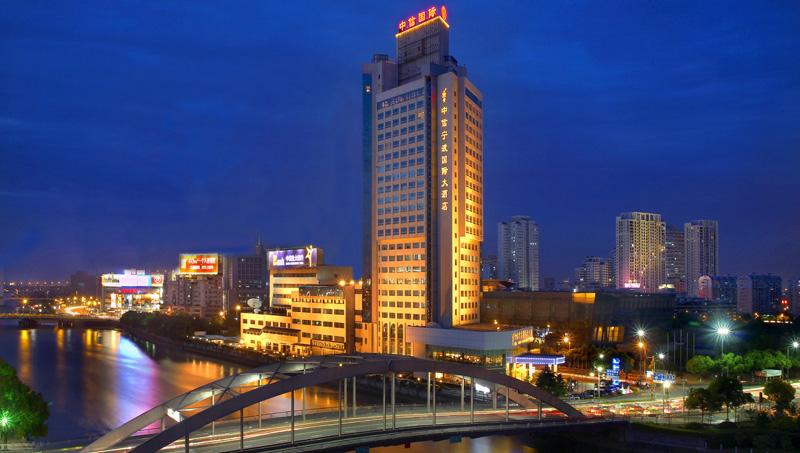 The CITIC NINGBO INTERNATIONAL HOTEL is a 5-star international hotel of the CITIC Group, and get Quality Management System Certificate (ISO9001:2000) Environmental Management System Certification (ISO 9001:2004) OHSAS Certification (OHSAS18001:1999). It is situated in the heart of Ningbo city's financial and commercial center with spectacular rivers and city view. It is only 15km away from the Ningbo International Airport and 2km away from the railway station and is within walking distance of Tianyi Square, Ningbo's retail shopping hub. The superior location and the perfect service will provide all the convenience for business travellers all over the world.

As soon as entry of grand lobby, you will experience the warm ambience and service that business travelers have come to expect.
277 rooms offer first class amenities, which bring you a memorable stay. Stunning conference facilities, different style restaurants are your best choice for business travel. We have six different restaurants, provide various flavors of Chinese food and western food, which is located in the 23rd floor Roma Restaurant offers authentic Italian cuisine in a superb setting with spectacular rivers and city views. Restaurants, bars, health club, indoor swimming pool, indoor table tennis, billiard room, KTV rooms and convenient shopping arcade, all are enhanced by the high-quality personalized service.